about us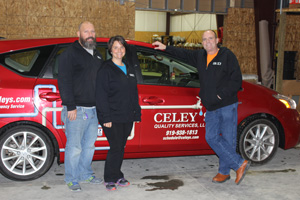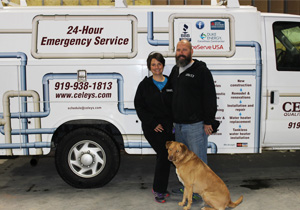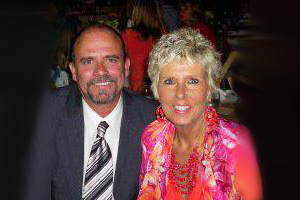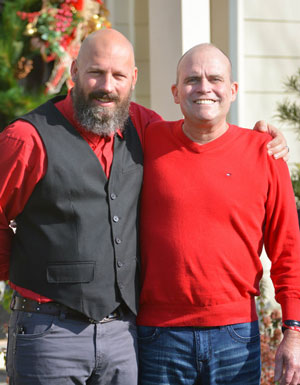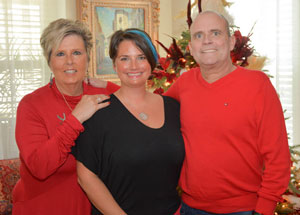 Welcome to Celey's Quality Services, LLC
We are a family owned and operated plumbing company. In 1995 Garry Celey started Celey's Quality Plumbing, Inc. out of his pick-up truck and expanded first to the sun porch, then to a small shop in the backyard, eventually moving to a large facility between Benson and Coats. Garry & his wife Suzanne grew that company with their hard work and willingness to get dirty, along with smart business sense and creative ideas to stay competitive in a booming building industry. In 2008 that boom came to a depressing end and Celey's took many hits to its infrastructure as they struggled to keep their staff employed, bills paid and the doors open. They downsized drastically and saved a core group of employees. Garry & Suzanne got creative once again, and implemented changes to help them remain in business. It was difficult to let people go, because they had become part of the Celey's family, but they had to do what they could to survive. They continued to work hard and were survivors.

In 2009 Suzanne was diagnosed with lung cancer and the company weathered yet another storm as she battled against cancer. Although it had been a number of years since she had to help Garry dig ditches, she was still invaluable to the company, and Garry's right hand woman. After many difficult treatments and surgeries, in 2014 she celebrated 5 years' cancer free.
They were unaware that Garry would soon face the same awful struggle. Garry was diagnosed with Stage IV lung cancer and he and Suzanne decided it was time to close the doors for good so that he could spend his energy fighting this capricious foe.
In July 2014, inspired by Garry's unwavering spirit and fortitude and emboldened by his work ethic and business values, his daughter Tara Colville and son-in-law Neil Colville purchased the rights to the "Celey" name and opened a new company with dreams of expanding their service reach and plumbing network. Having been previously employed by Celey's Quality Plumbing they recognized the strength of Garry's name and chose to the buy marketing rights to the "Celey" name with the hopes that their new company would inspire the same confidence, respect and recognition that Garry had garnered throughout his career.
Neil is a licensed plumber and brings a myriad of qualities to the leadership team at Celey's Quality Services, LLC. with his technical and field knowledge. Tara completes the partnership with over 15 years' experience in administration, estimating and human resources.
Our company specializes in plumbing for new residential construction. We also work on small commercial projects like pool houses and office up-fits. Our crews are cross trained to increase efficiency and ease scheduling constraints. We install underground plumbing for sewer, water, slabs and basements as well as plumbing rough in and trim out. We focus on offering value to our builders by providing trained and knowledgeable contractors who work resourcefully to provide you with quality workmanship at affordable pricing. We also concentrate on "green" efforts by installing water saving toilets and faucets. We are educated on the EPA's Water Sense program and want to help you and the environment. Our crews are all Celey's employees and not subcontractors. We are blessed to have a hard-working, loyal and dedicated team.
In addition to new construction plumbing we have a full time service department. We have four service technicians who collectively have over 30 years' experience. You may call the office or email service@celeys.com to schedule your service appointment. We are now using electronic dispatch and scheduling to better meet the changing needs of our customers. We have a 24-hr. on-call technician for emergencies. Our service technicians have all been background screened and will always be wearing Celey's attire. We work with several home warranty companies like HomeServeUSA, HBW 2-10 Home Buyers and Choice Home Warranty. We specialize in all kinds of water heater replacement and are certified A.O. Smith & State Industries technicians. All of our plumbers have been trained and certified by Rinnai and Noritz and would love to install a new, energy efficient tankless water heater in your home. Take advantage of tax benefits that are available for improving the efficiency of your home. We have 4 certified backflow technicians who can install, test and certify your backflow system as well as make sure your system is ready for the spring, and remove it in the fall to prevent freezing.
Our crews are OSHA certified and safety trained and operate well maintained vehicles and equipment. We recently redesigned our logo and our work vehicles are wrapped in pipes. We care about their driving, and your safety, so please call to report any unsafe driving. We provide free estimates for your new construction or remodeling project. Please call the office or email schedule@celeys.com with your project needs.
We are grateful for all of our customers, new and old. With our family values, commitment to quality and prompt and courteous service we look forward to serving you for years to come.


Celey's Staff at Christmas 2015

Celey's Ugly Sweater Participants 2015